Eagle Distributors, Inc. one of the biggest distributors of Polish products in the USA.
Home Page: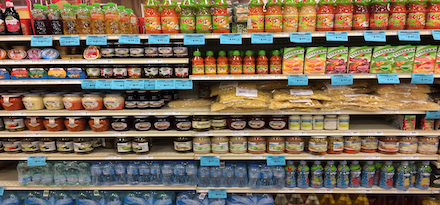 Eagle Distributors, Inc. has been in business since 1992. Our Company prides itself on importing and distributing premium quality Polish and European products. If you are looking for something to satisfy that sweet tooth check out our variety of chocolate and candy. Need some sides for that family dinner? Take a look at our many salads, pickles, beets and etc.

Our products are available in the Chicagoland area and throughout most states nationwide, in both general and ethnic markets. We offer a wide selection of popular Polish brands such as: CRACOVIA, Naleczowianka, Tymbark, Profi, Wedel, Winiary, Wawel, Solidarnosc, Vitax, Malwa, Kopernik, and others. We also carry many European brands such as Podravka, Kras, Nutratea, and others.

Currently, we maintain a successful business relationship with more than 400 customers, and our products are in over 1500 stores all over the United States.

Within the Chicagoland area we deliver through our trucks, and out of the state through common carriers.

We are dedicated to providing you with quality products, exceptional customer service and guarantee that you will be a satisfied customer! Let us help you make your business a success with our products!
New Products:
Throughout the year we also carry a lot of different seasonal items (ex. Christmas, Easter). New products and flavors also appear in our list throughout the year. For a list of our seasonal and new items please contact us at (773)775-5777.